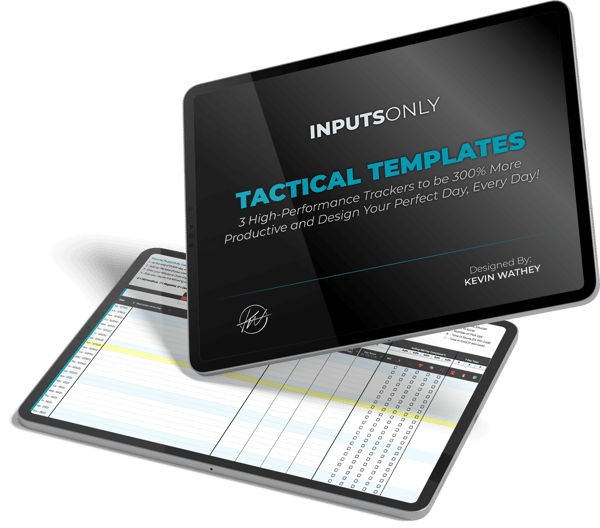 Productivity Template
Designed with sustainable consistency in mind.
This tracker will help you focus on what you can control and give you the data to simplify the rest!
Don't Mistake Urgency For Importance
We've all had the days where we set out to focus on one specific extremely important task... only to get pulled in countless directions by 'urgent' matters that suck our attention.
Next thing you know, the day is over and you feel ashamed by your lack of progress towards your goal(s). You did work hard, but you lack the fulfillment you used to receive from your days.
If that's you, then this is exactly what you need. If on the other hand you're an absolute savage entrepreneur looking to 3x productivity, 2x profits and simplify life, this will do just that too.
Join 5,000+ savvy entrepreneurs currently using this tracker to unlock new levels of health, wealthy & personal fulfillment!